In my search this line has proved to be one of the most difficult to trace. I have been researching my family line for 5 years now and believe in supporting documents rather then family traditions that have been handed down. Mostly due to inaccuracies and part truths. For example I have a letter written in 1910 that stated the Taylor family was related to Zachary Taylor this proved to be inaccurate for after 5 years of research I finally came to know the truth through documentation. I am not adding all supporting documents for at some point I am planning to write a book. Therefore the information that you receive here can be used for personnal reasons but may not be published in any book.
I am always searching for cousins and family from the line for most in my area have passed away and are gone now. I hope you find this info enlighting and the pictures delightful.
BUCHANAN FAMILY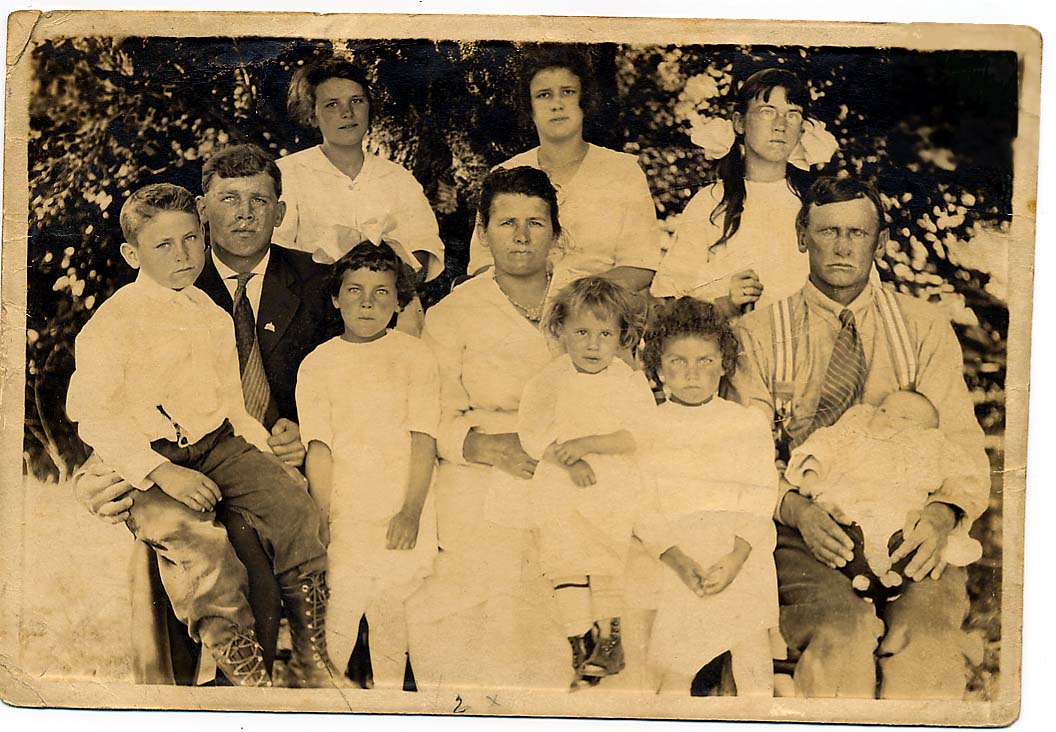 Edward is holding baby Daniel, Cynthia is holding Kathyrn. 1 child is missing from the photo.